Instructions for the administrator of the solution at ozma.io
0.
The user must register himself in the system, confirm his e-mail and tell his email to the database administrator.
Registration instructions for users and answers to frequently asked questions about registration here
1.
As an administrator, go to the administrator menu.
For this
either in the main menu, look for the "Settings" subsection (perhaps "Administration", "System"),
either enter <instance-name>.ozma.org/views/admin/main in the URL, where <instance-name> is the name of your database instance.
The admin menu looks like this: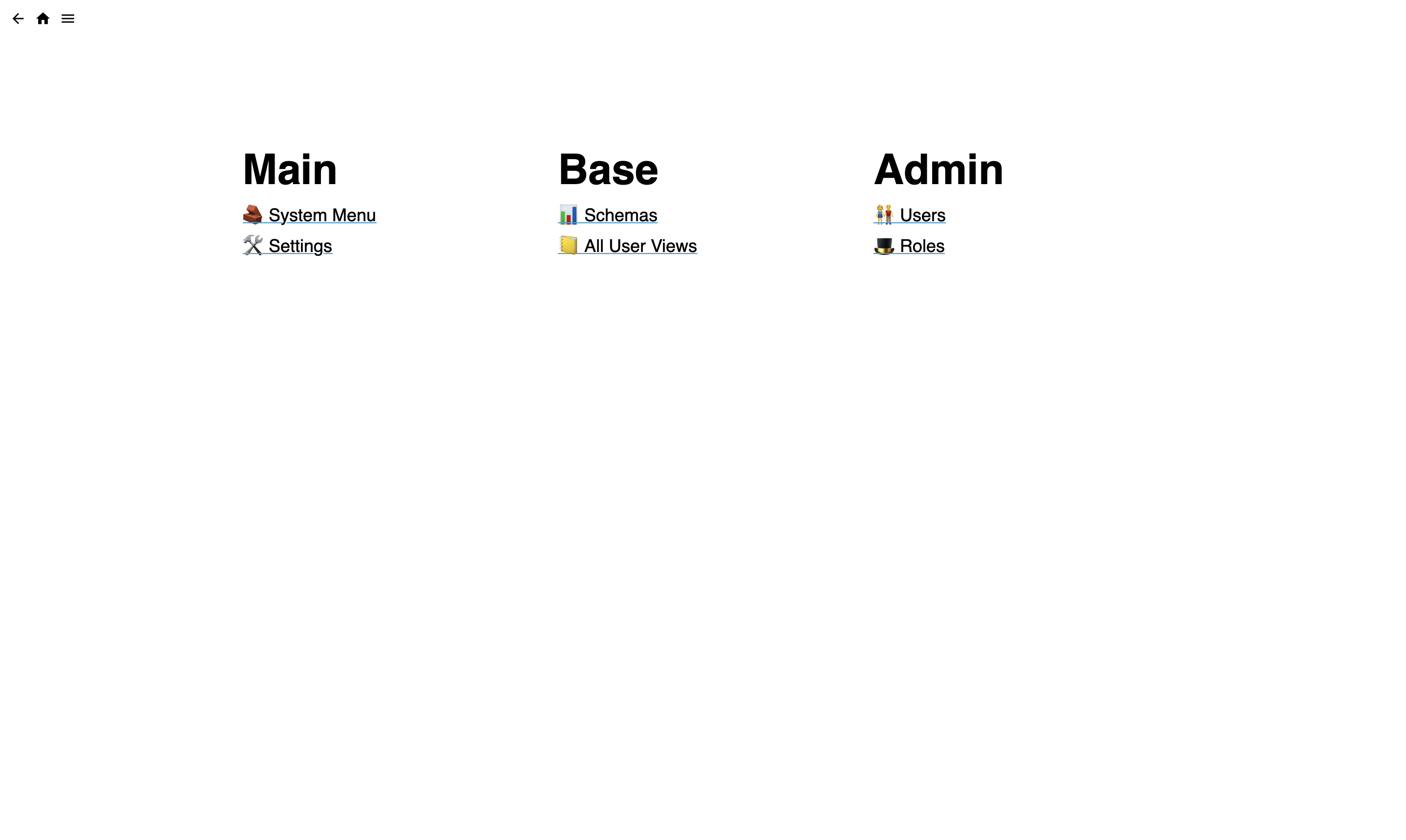 2.
Select Admin -> Users
3.
In the table "Users", click + in the upper left part of the table.
in the name field, enter the user's email
field is_root - superuser privileges with all accesses, default value is No. It is recommended to set the value Yes to ordinary users only in extreme cases
in the role_id field, select the access role for this user.
4.
Click on the Save button at the bottom right
5.
(Optional, depends on solution)
Associate a user record with an employee record: create employee record (base.people in template solutions) and fill the "user" field with the "user" record created in paragraphs 1-4 of this giude.
That's all 👌

If everything is configured correctly, the user, having logged in, will see the main menu.

Otherwise, the user will receive a message "Sorry, you do not have permission to view this user view. Please contact your administrator."